News
3 questions to Atef Snoussi – Director of the commercial network of Tunisie Leasing & Factoring
Tunisie Leasing & Factoring, a longstanding partner of PROPARCO, offers both movable and immovable leasing finance solutions to Tunisian small and medium-sized enterprises (SMEs). As part of the Choose Africa initiative, PROPARCO is strengthening its partnership which is allowing a large number of SMEs to finance their investments and diversification projects.
How do you implement your strategy to support Tunisian SMEs?
SMEs are central to the commercial strategy of Tunisie Leasing & Factoring. They account for the bulk of Tunisia's entrepreneurial fabric and provide the majority of employment in the country.
Through its flexibility and the fact that there is no need for real guarantees, leasing finance is the best option for these companies which often find it difficult to raise capital and financing to carry out their projects. Over 90% of our financing is for professionals and small and medium-sized enterprises.
These SMEs need to be supported by financial institutions like us, able to rapidly set up financing so that they can seize business opportunities in a short space of time. We do this by implementing a proximity-based commercial strategy. This leads to frequent exchanges with our clients and visits at their workplace.
Tunisie Leasing & Factoring has the most developed network of branches in the leasing sector in Tunisia. It has nationwide coverage, including the inland regions, which allows us to provide ongoing support to our clients and be more responsive to their needs. We take part in the lives of SMEs and give them financial advice to help them carry out their projects and develop their activities.
We build real long-term partnerships with our clients. We want to see our clients develop and progress. The growth of Tunisie Leasing & Factoring will depend on the growth of these SMEs.
PROPARCO is a longstanding partner of Tunisie Leasing & Factoring. What impact does this support have on your activities?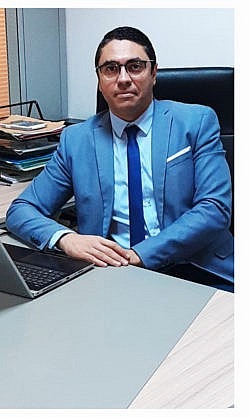 To implement our strategy to support SMEs, we need substantial financial resources. It has been very difficult to raise resources on the Tunisian market for several years due to the dry-up of liquidity on the market. PROPARCO has allowed us to raise several loans in the past, meaning we have been able to continue to finance our clients' projects.
PROPARCO's support to our company has become even more crucial in this period where our country is experiencing one of the worst crises in its history. SMEs more than ever before need financial support from donors. Being able to rely on a partner with PROPARCO's quality during these tough times is a major advantage.
In addition to the financial support, PROPARCO has helped us set up a CSR policy and an Environmental and Social Management Plan. It has allowed our company to ensure that its financing goes to projects that comply with international standards and Tunisian environmental and social regulations.
As part of the Choose Africa initiative launched in 2018, PROPARCO is continuing to support Tunisie Leasing & Factoring. What are the profiles of the beneficiary SMEs?
We support companies that operate in all business sectors. When we believe in a client's potential and in its capacity to develop its means of production, we don't hesitate to support all its needs, regardless of the size of its business.
PROPARCO is clearly increasing our capacity to finance SMEs and offer them simpler and quicker financing solutions than standard bank loans.
The support to our clients is all the more essential during this health crisis which is having a strong impact on the economic situation in Tunisia and consequently on the situation of businesses in general. So PROPARCO's support is allowing us to increase the resilience of small and medium-sized enterprises.
"The voices" of Tunisian companies supported by Tunisie Leasing & Factoring
Kamel Ben Nasr, CFO of Ben Said Plastic (BSP), located in the port city of Sfax
"In 2018, Tunisie Leasing & Facturing allocated us TND 1.58m of financing (about EUR 500,000 euros) to allow us to purchase several injection molding machines. This financing has had a major impact on the life of our SME, which is specialized in manufacturing and selling brooms and brushes. We immediately doubled our turnover, found new export markets and created many jobs. The company currently has 60 employees, compared to under 20 in 2018."
Nebil Ben Aissa, manager and founder of Select Plant, based in Nabeul in north-west Tunisia.
"Tunisie Leasing & Facturing has been supporting and advising us since we set up our nursery in 2011, which produces and markets vegetables (tomatoes, fennel, etc.) In 2018, TND 496,000 of financing (about EUR 150,000) allowed us to increase our fleet of trucks. The following year, Tunisie Leasing & Facturing also helped us finance an additional 1.5 hectares of greenhouses. We currently operate 15 hectares of greenhouses on 4 sites and employ up to 300 people between January and April. This is our busiest period."