SUPPORTING SME RECOVERY IN AFRICA
Through the Choose Africa initiative, AFD Group is a partner of around two hundred financial institutions that supply local economies and African SMEs. In the current context, these SMEs have substantial cash flow requirements. To maintain jobs and the contribution that these businesses make to local economies, it is important for them to be offered financing solutions via local financial systems. PROPARCO is contributing to this effort by allocating additional financing (loans, guarantees or equity investments).
Key figures

EUR 1bn
to support microenterprises/SMEs weakened by the crisis
See and/or download documents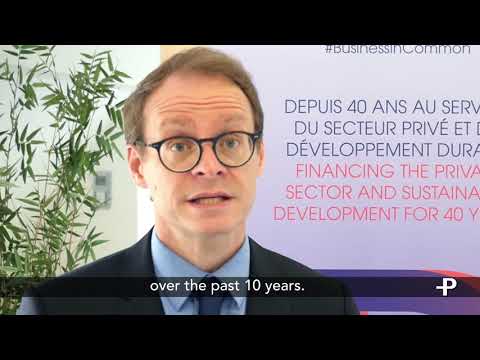 Presentation of Choose Africa Resilience guarantee by Xavier Echasseriau, Deputy Head "Guarantees for Development" at the Financial Institution & Inclusion division of Proparco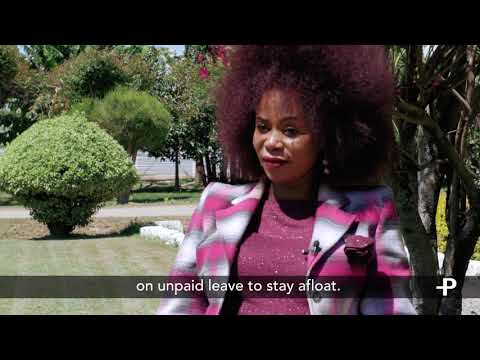 Bigot Flowers Kenya, Mitigating impacts from the Covid-19 pandemic
See more documents
See less documents
© Anne-Laure Josserand for Proparco
OUR LOCAL PARTNERS
Find out about partner funds, financial institutions and incubators close to you, supported by AFD Group.
| wdt_ID | Name of partner | Partner type | Location | what financing/services are available ? | Eligible companies | Contact |
| --- | --- | --- | --- | --- | --- | --- |
| 1 | ABAN | Business angels network | Nigeria, Cameroon, Côte d'Ivoire, Egypt, Kenya, Algeria, Madagascar, Morocco, Senegal, Uganda, South Africa, Mauritius, Tunisia, Ghana, Chad, Ethiopia, Mozambique, Democratic Republic of Congo, Liberia, Botswana, Namibia, Gabon, Malawi, Gambia, Benin, Mali, Burkina Faso, Republic of Congo | Seed financing, mentoring | Start-ups tech | https://abanangels.org/ |
| 2 | Access Bank Ghana | Bank | Ghana | Financial products and services | MSMEs | https://www.ghana.accessbankplc.com/ |
| 3 | Access Bank Nigeria | Bank | Nigeria | Financial products and services | MSMEs | https://www.accessbankplc.com/ |
| 4 | Accion Quona Inclusion Fund | Venture capital Fund | Egypte, Kenya, Nigeria, Afrique du Nord | Financial services | Fintech startups and MSMEs | https://quona.com/ |
| 5 | Accion Venture Labs | Private Equity Funds | South Africa, Algeria, Angola, Benin, Botswana, Burkina Faso, Burundi, Cameroon, Cape Verde, Central African Republic, Comoros, Congo, Democratic Republic of Congo, Côte d'Ivoire, Djibouti, Egypt, Eritrea, Ethiopia, Gabon, Gambia, Ghana, Guinea, Guinea-Bissau, Equatorial Guinea, Kenya, Lesotho, Liberia, Libya, Madagascar, Malawi, Mali, Morocco, Mauritius, Mauritania, Mozambique, Namibia, Niger, Nigeria, Uganda, Rwanda, São Tomé and -Prince, Senegal, Seychelles, Sierra Leone, Somalia, Sudan, South Sudan, Swaziland, Tanzania, Chad, Togo, Tunisia, Zambia, Zimbabwe | Early stage investment 200 - $500K | Fintech Startup | https://www.accion.org/how-we-work/invest/accion-venture-lab |
| 6 | ACEP Cameroon | Microfinance | Cameroon | Financial products and services | MSMEs/microfinance | http://acep-cameroun.org/ |
| 7 | ACEP Niger | Microfinance | Niger | Financial products and services | MSMEs/microfinance | http://www.ietp.com/fr/entreprises/acep-niger |
| 8 | ACTIVA Cameroon | Bank | Cameroon | Financial products and services | MSMEs | https://activa-cameroun.com/index.php/fr/ |
| 9 | Adenia Capital IV | Private Equity Funds | Ghana, Senegal, Nigeria, Burkina Faso, Madagascar, Guinea, Mali | Growth Capital 10 - €30M | MSMEs | http://www.adenia.com/funds-and-investment |
| 10 | ADP III | Private Equity Funds | Algeria Botswana Burkina Faso Ivory Coast Ghana Kenya Morocco Mauritania Niger Nigeria Mozambique Namibia Uganda Tanzania Senegal Egypt Tunisia Multi-country Africa | Growth Capital 20 - €100M | MSMEs | https://amethis.com |
| | | Partner type | Location | what financing/services are available ? | | |