Supporting innovative african entrepreneurs
Context
In May 2018, during the Vivatech Digital Rendez-vous, the French President, Emmanuel Macron, announced a French commitment of EUR 65m for African start-ups and the launch of the Digital Africa initiative.
Digital Africa funds
Under this initiative, Agence Française de Développement (AFD) is making the EUR 15m Digital Africa seed fund available to innovative African start-ups. This support and financing mechanism covers 45 African countries. It allows:
Start-up support structures (incubators, accelerators and hubs) to build their capacities and become more professional,
Start-ups to access financial support of up to EUR 300,000.
This financing mechanism for African start-ups in their seed phase complements all the tools available to accelerate the growth of small and medium-sized enterprises.
Download our brochure on the Digital Africa fund
Digital Africa fund: Supporting digital startups in Africa
Local partners
The management of the Digital Africa seed fund is delegated to AFD Group's local partners. They are all experts in supporting and financing digital technologies. Acting as a "window", each partner offers a specific program and activates their own financial instruments to implement the fund locally.
Key figures

EUR 15m
committed to support African digital start-ups by 2022
See and/or download documents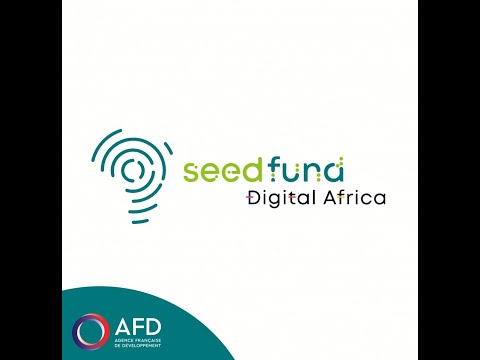 The Digital Africa seed fund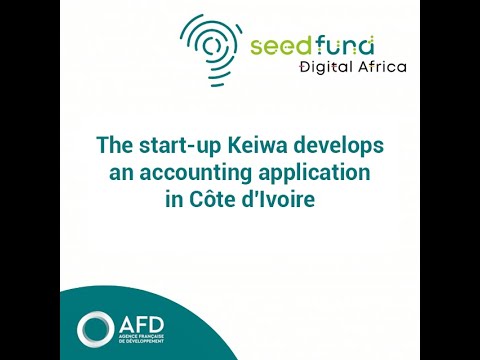 The start-up Keiwa develops an accounting application in Côte d'Ivoire
See more documents
See less documents
Capacity building for hubs, incubators and accelerators
Via local partners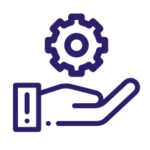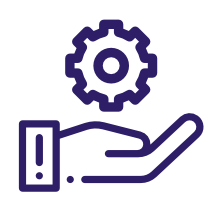 AFD supports incubators, hubs and accelerators that promote innovation and entrepreneurship.
Afric'Innov and AfriLabs. These two professionalization and capacity building programs help you support innovative start-ups.
If you are a hub, incubator or an entrepreneur seeking support and financing, you can directly contact our local partners.
Find out more :
Consult the list below to see the local partner incubators and find out more about the available services (financing, mentoring, training, etc.).
List of local partner incubators
© Backdrop / Proparco
Financing for digital start-ups in the seed phase
Via local partner funds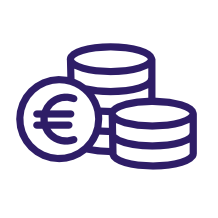 AFD Group is an active partner that combines long-term financing and technical and strategic assistance.
With its Digital Africa seed fund, AFD is supporting four programs to assist and finance digital start-ups right from the start of their activity.
Our local partners
| wdt_ID | Name of partner | Partner type | Location | what financing/services are available ? | Eligible companies | Contact |
| --- | --- | --- | --- | --- | --- | --- |
| 1 | ABAN | Business angels network | Nigeria, Cameroon, Côte d'Ivoire, Egypt, Kenya, Algeria, Madagascar, Morocco, Senegal, Uganda, South Africa, Mauritius, Tunisia, Ghana, Chad, Ethiopia, Mozambique, Democratic Republic of Congo, Liberia, Botswana, Namibia, Gabon, Malawi, Gambia, Benin, Mali, Burkina Faso, Republic of Congo | Seed financing, mentoring | Start-ups tech | https://abanangels.org/ |
| 2 | Accion Quona Inclusion Fund | Venture capital Fund | Egypte, Kenya, Nigeria, Afrique du Nord | Financial services | Fintech startups and MSMEs | https://quona.com/ |
| 3 | Accion Venture Labs | Private Equity Funds | South Africa, Algeria, Angola, Benin, Botswana, Burkina Faso, Burundi, Cameroon, Cape Verde, Central African Republic, Comoros, Congo, Democratic Republic of Congo, Côte d'Ivoire, Djibouti, Egypt, Eritrea, Ethiopia, Gabon, Gambia, Ghana, Guinea, Guinea-Bissau, Equatorial Guinea, Kenya, Lesotho, Liberia, Libya, Madagascar, Malawi, Mali, Morocco, Mauritius, Mauritania, Mozambique, Namibia, Niger, Nigeria, Uganda, Rwanda, São Tomé and -Prince, Senegal, Seychelles, Sierra Leone, Somalia, Sudan, South Sudan, Swaziland, Tanzania, Chad, Togo, Tunisia, Zambia, Zimbabwe | Early stage investment 200 - $500K | Fintech Startup | https://www.accion.org/how-we-work/invest/accion-venture-lab |
| 4 | Afkar | Incubator | Tunisia | Support, co-working spaces, networking, etc. | Start-ups | https://afkar.co/ |
| 5 | AfriLabs | Incubator/Accelerator | Cameroon, Chad, Democratic Republic of Congo, Côte d'Ivoire/ Ivory Coast, Benin, Burkina Faso, Gabon, Gambia, Ghana, Guinea, Liberia, Mali, Nigeria, Senegal, Sierra Leone, Togo, Niger, Dijbouti, Ethiopia, Kenya, Mauritius, Rwanda, Somalia, Somaliland, Tanzania, Uganda, Burundi, Malawi, Madagascar, South Africa, Zambia, Zimbabwe, Angola, Mozambique, Lesotho, Algeria, Egypt, Morocco, Sudan, Tunisia, Congo | Support, co-working spaces, networking, etc. | Start-ups tech | https://www.afrilabs.com/ |
| 6 | Agence d'encadrement et de développement des PME | Non-bank financial institution | Senegal | Financing, support, networking, etc. | SMEs and startups | https://adepme.sn/ |
| 8 | Association Entrepreneurs & Développement | Private Equity Funds | Sénégal, Côte d'Ivoire/ Ivory Coast, Madagascar, Burkina Faso, Niger, Cameroon, Ghana | Seed financing, technical support | Start-ups tech | http://www.ietp.com/fr |
| 9 | Bond'innov | Incubator | France,Africa | Support, financing, co-working spaces, networking, etc. | Innovative start-ups/SMEs (health, biotechnology, environment, etc.) | https://www.bondinnov.com/ |
| 10 | Carthage Business Angels (CBA) | Business angels network | Tunisia | Support, networking, etc. | Start-ups | http://www.cba.tn |
| 11 | Cathay Africinvest Innovation | Venture capital fund | Mali, Côte d'Ivoire / Ivory Coast, Ghana, Tunisia, Senegal, Egypt, Kenya, Morocco, Democratic Republic of Congo, Uganda, Nigeria, Guinea, Burkina Faso, North Africa | Financing in early stage and growth $1 à $10M | Startups | https://cathayinnovation.com |
| | | Partner type | Location | what financing/services are available ? | | |